TSAA Biennial Art Exhibition - Huntington Museum of Art -2022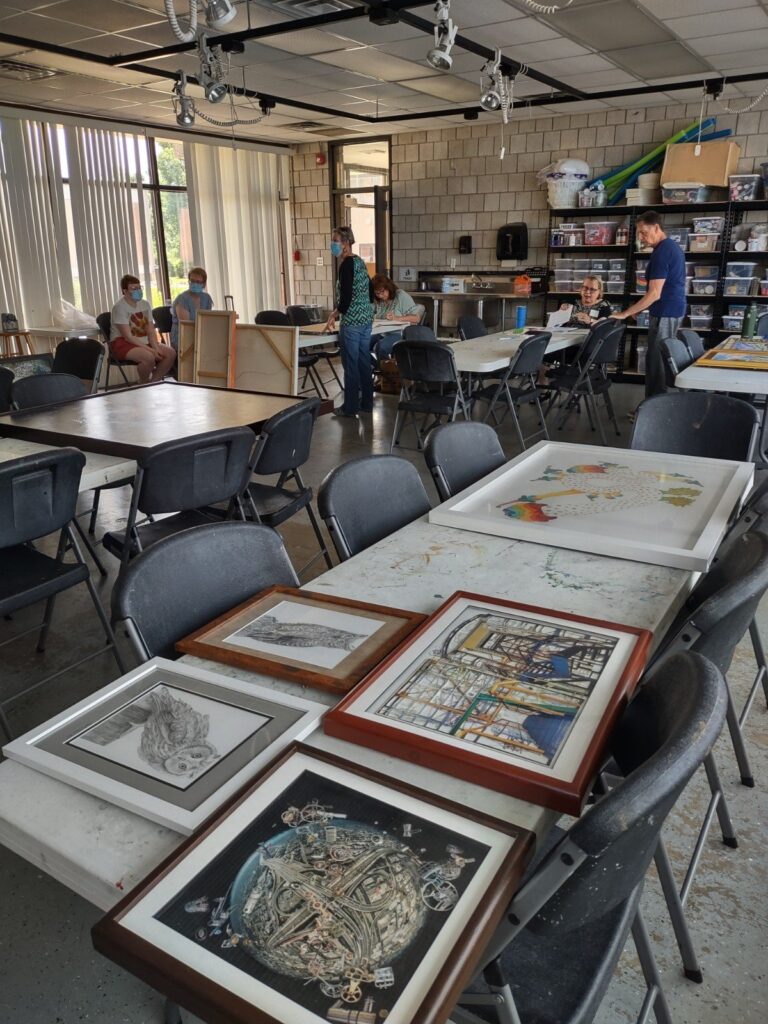 Thanks to everyone who came out for the TSAA Biennial Reception at the Huntington Museum of Art yesterday! We had a huge turnout and we would like to thank everyone who attended.
Congratulations to all the artists who had work accepted! If you did not get a chance to see the art this weekend, you have until August 28th to view them at the Museum. Big thanks to the TSAA Board and the museum and the museum staff for making this happen. All works are available for purchase at the gallery as well, unless labeled otherwise. Congrats to the award winners in the show!
Best of Show: Santha Gwyn – $500
1st place: Don McDowell – $300
2nd place: Jim Tardy – $200
3rd place: Mike Bowen – $100
Chuck Ripper Memorial Award: Brian Michael Reed – $100
Barbara Delligatti Memorial Award: Libby Stephens – $100
Honorable Mention: Vernon Howell
Honorable Mention: Adam Gedney
Honorable Mention: Joe Sartor
Honorable Mention: Leigh McDonald
Honorable Mention: Christina Senior
Honorable Mention: Mark Tobin Moore
Pictures from the Event Reception